ATS 2019012164 ARCFLOW INTAKE MANIFOLD
Regular price
$317.13
/
---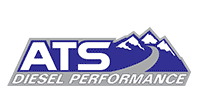 DESCRIPTION

The ATS 2019012164 ArcFlow Intake Manifold for your 1994-1998 Dodge 5.9L Cummins provides increased flow, horspower and torque. ATS is the original inventor of the arc shaped intake manifold, to which set the standard across the industry. The ArcFlow dynamically directs air into the intake manifold with a gradual expansion chamber designed for maximum flow and minimum turbulence. By allowing the air to gradually expand, as opposed to an abrupt expansion, the air will continue on its path without a "tumbling" affect. This tumbling affect slows the air flow and creates a restriction. With the ArcFlow, you will experience lower EGTs, quicker turbo spool up, and better throttle response.
The ArcFlow includes pre drilled and taped holes for any thing from a boost gauge, water/methanol injection, propane injection, nitrous, or anything you want to add or monitor.
FEATURES:
Non restrictive airflow design
Increases intake efficiency
Increases air velocity
Eliminates air turbulence
Increases throttle response, torque and horsepower
Increases fuel economy
Gains up to 15 horsepower and 30 foot pounds of torque
Note:
Fits Non-EGR, Non Hydro-Boost applications only.